Playing sports is one of the most popular activities for girls. It helps them stay fit and helps in acquiring new abilities, skills, and experience social interaction by meeting new friends. Here, you get to know the 10 Most Popular Sports for Girls.
In fact, sports for girls have become popular all over the world. For example, a recent survey in the United States has shown that almost 57 percent of girls participate in sporting activities outside of school or college.
Moreover, girl sports play a vital role in building confidence and self-esteem. Nowadays, governments worldwide are making great efforts so that more girls take up sports at a grassroots level. Even gender parity and changes in modern societies have helped girls to keenly take up sporting activities.
So, if you want to know the most popular female sport, just hold on for a while. Here, we have shared the most popular girl sports.
Now, let's get going and see the best sports for girls.
10 Popular Sports Among Girls
Here's the listing for you.
1. Soccer
Soccer is the most popular sport in the world and is very popular with girls too. Lots of young ladies take a keen interest in it. In fact, there is a soccer group in almost every school and college.
As soccer is played both by boys and girls, girls can interface and interact with the boys.
This sport is relatively easy to play. However, it requires strength and stamina. That said, playing soccer helps to develop confidence.
As it is a group activity, soccer helps to develop social bonds which nourish enduring associations. Last but not least, soccer helps to build cooperation and collaboration skills.
2. Volleyball
Volleyball is another prevalent sport among girls. However, it is played by boys; it is a team sport and consists of six players per team. A net is installed in between the opposing sides. The game requires landing the ball towards the opponent's side.
Volleyball is usually played indoors. However, it can also be played outdoors, such as beach volleyball. The players wear ball and knee pads which are the only equipment needed for this game.
Volleyball has been rated as the top game for girls in the US. In fact, Volleyball turns out to be a pleasant exercise for girls and young ladies and helps reduce pressure and tension. Moreover, it is a sporting activity that can train the faculties of girls and challenge their abilities.
Another good thing with Volleyball is that it doesn't require a high skill-set that other games may need, making it simple to start playing it.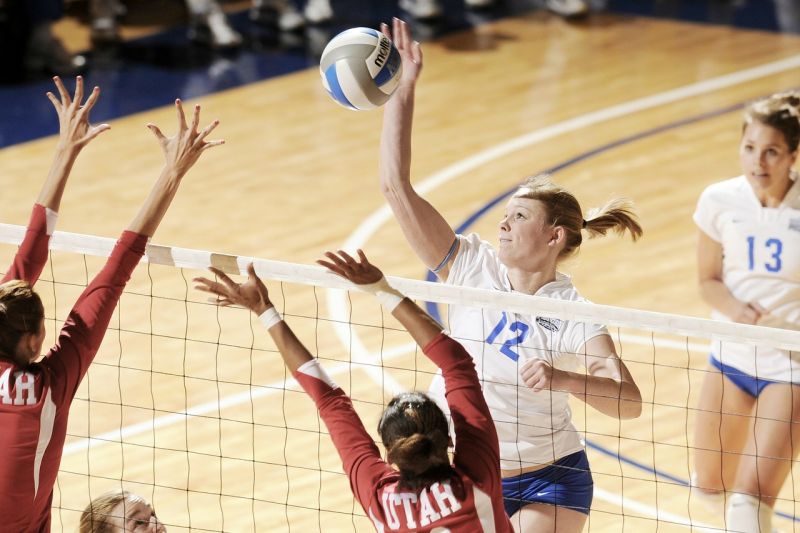 3. Basketball
Basketball is regarded among the most popular girl sports. In fact, Basketball is very popular in the United States. Playing Basketball requires strength of the upper body as well as coordination and running.
Plus, there is an opportunity for amassing enough cash, which has made this sport very attractive for girls. You can get going with Basketball with just a hoop, a ball, and athletic shoes.
Basketball is a team game. So, you need to be skilled at supporting your teammates when playing this game. This game also requires you to assume leadership roles. You need to guide and motivate your team for the best performance. It is a fast-paced game.
4. Swimming
Swimming stands out as another popular sport among girls. In fact, swimming happens to be a versatile sport as it can be played by a team and individually. Moreover, swimming involves racing by performing a specific kind of stroke.
The sport requires you to wear goggles, a swimsuit, and a swim cap. The good thing with swimming is that it offers therapeutic advantages and even can be very helpful in overcoming common day-to-day existence obstacles.
5. Tennis
Tennis is also a trendy sport and has become very popular with girls. This sport can be played alone and also with a team of two.
It is a fast-paced sport and involves less running when compared to other traditional sports. Another good thing about tennis is that it requires only two sets of equipment such as the racquet and the tennis ball.
6. Golf
Golf is becoming very popular with girls. However, it is also played by boys. It is a relaxing kind of sport makes it a preferred choice for young ladies and girls. It involves swinging the club and walking around.
Golfers move from one hole to the other. However, nowadays, golfers make use of motorized carts for moving around. Golf involves using a "club set," which is the most vital equipment in this sport.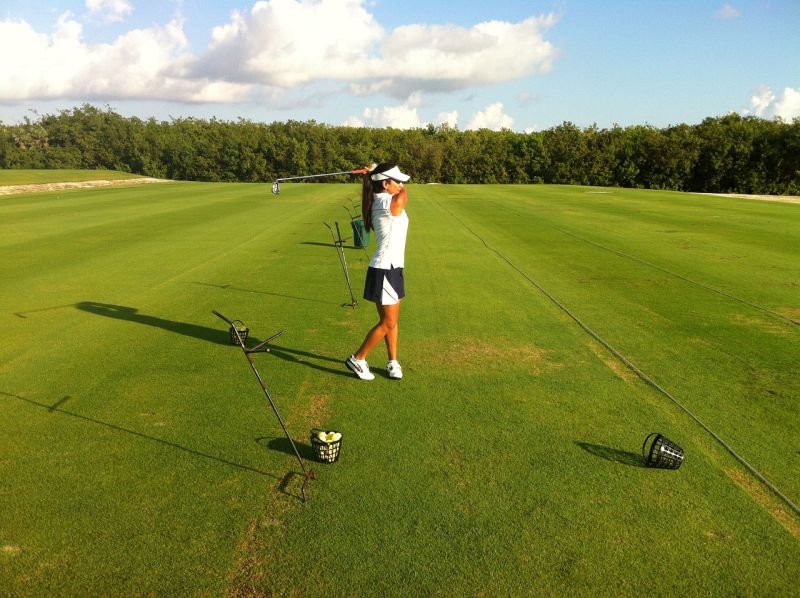 7. Gymnastics
Many girls are taking up gymnastics these days. This sport is a regular feature at the Olympics, where you can see young girls performing wonders.
However, we must tell you that Gymnastics is not an easy sport to take up. It involves intense skills and dedication. So, those who want to take up the sport should start practicing the game at a young age.
You need to follow a strict daily schedule if you want to do wonders in this game. In fact, Gymnastics helps you to build up a warm and charming character.
8. Softball
If you are one of those who do not love constant motion, this game is for you. Softball is a less strenuous game. However, it involves perfect coordination of the hand and eye. Plus, you need to use the combined strength of the upper and the lower body.
In this game, the essential pieces of equipment used are a bat, softball, and gloves.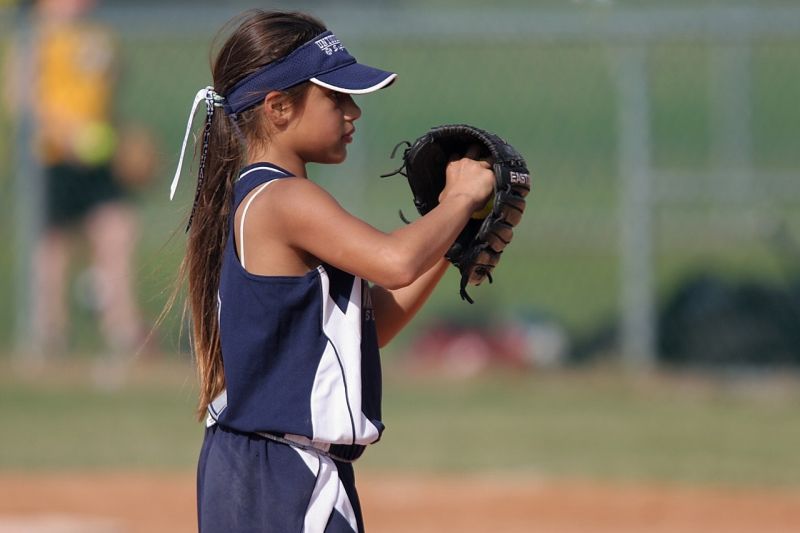 9. Lacrosse
Lacrosse is a traditional sport and is much popular with girls. This game involves the use of several pieces of equipment. The players need to use a ball and lacrosse stick. They also need to use helmets that come with a specialized eye protector.
The game involves good use of eye-hand coordination. Lacrosse even consists of a lot of running. The players are required to get the ball past the centerfield and through the net of the goalkeeper.
10. Field Hockey
Field hockey is a team sport that requires you to steer the ball towards the goal using a hockey stick. The game requires open communication and excellent hand-eye coordination. It also involves the working of leg muscles.
It is a fast-paced game and can help you to burn your calories in a short period. In addition, the game helps to develop teamwork spirit as everyone has to be involved in achieving victory.
Well, now we have completed the listing of the best sports for girls. We hope that each girl will likely find a sport that they can enjoy, either playing individually or participating in a team.
Thanks for visiting us at Wondersify.
We request you to share the post across social networking channels. We welcome your comments and suggestions.