The Kings and Emperors are not there, but their legacy in the form of most expensive houses still thrives in the modern world.
However, seeing the human population on Earth, the most expensive houses are very few and are owned by the elite class comprising of the business tycoons and magnates.
They are marvels of modern architecture and are the most luxurious places to live in.
Would you not like to know more about the most expensive houses in the world?
I believe that you surely want to know about the most expensive houses in the world.
So, we have compiled a wonderful list of Top 10 Most Expensive Houses in the World.
Most of us just dream to own an expensive house. And when your house is counted in the list of most expensive houses, it's a matter of honor and pride for you. However, there are not many people who get a chance to buy and own a house, not to say about those who go on to buy a most expensive one for themselves.
Most Expensive Sports in the World
The most expensive houses in the world can be considered as modern palaces. They are a symbol of prime success and wealth. Their cost runs into millions and even billions of dollars. Only the richest and wealthiest of people possess such expensive houses.
The most expensive houses in the world are ultra luxurious with all the modern amenities. They are spacious and include all the facilities that you can dream. They are simply out of this world.
You get mesmerized when you see such an expensive house. They are beautifully designed. One gets a feeling of being in a heaven when you see such expensive houses. Living in most expensive houses is an unforgettable experience for anyone.
10 World's Most Expensive Cars
So, now let us move on and get to know more about the Top 10 Most Expensive Houses in the World. I hope it will be a wonderful experience for you.
10 Most Expensive Houses in the World
10. 17 Upper Phillimore Gardens – London – Value: $128 Million
This lavish 10 Bedroom mansion was once a prep school. This building has an underground swimming pool, sauna, gym, cinema, and many other amenities. The interiors are crafted with marble and gold and decorated with costly artworks. 17 Upper Phillimore Garden's owner is Olena Pinchuk, who is the founder of ANTIAIDS Foundation.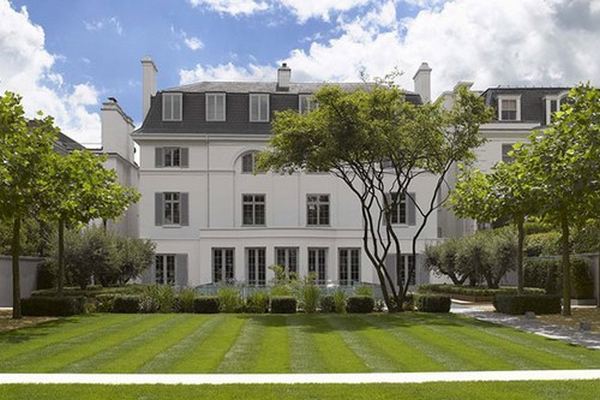 9. The Pinnacle – Montana, US – Value: $155 Million
It's a ski lovers paradise, as this beautiful and one of the most expensive house has a skiing ground as its immediate surroundings. It is situated within the billionaire Yellowstone Club resort and belongs to timber baron Tim Blixseth. It is a 10 Bedroom room. Each room is fitted with a heating system. It also has an outdoor and indoor pool, a wine cellar, and a gym.

8. Hearst Castle – California – Value: $191 Million
Hearst Castle is located in San Simeon in California. It is a 27 bedroom castle. It was featured in the movie, The God Father. William Randolph owns it. It is now recognized as a heritage and tourist site. It is a part of the California Park System.

7. Ellison Estate – California – Value: $200 Million
Ellison Estate is more of a compound than a house. It is a Japanese style manse. It consists of 10 Buildings and has a manmade lake, a bath house, a koi pond, and also a tea house. It covers an area of 23 acres. It is owned by Lary Ellison, the co-founder of Oracle.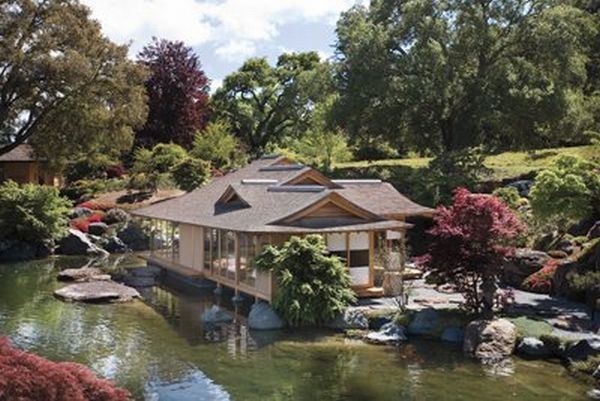 6. Kensington Palace Gardens – London – Value: $222 Million
The Kensington Palace Gardens is located on Billionaires Row in London. It is near the house of Prince William and Kate Middleton. This luxurious building is owned by the steel baron and one of India's richest people, Lakshmi Mittal. It has 12 bedrooms, an indoor pool, Turkish baths, a large parking space, and lots of other amenities. It is regarded as one of the most desired addresses in the world. It has all the comforts that one can imagine.

5. Four Fairfield Pond – New York – Value: $248 Million
This massive and beautiful residence is located at Sagaponack in New York. Its structure is so massive that it can easily be taken as a palace for a king or queen. Its spans an area of 63 acres with 29 bedrooms, 39 bathrooms, 91-foot long dining room, three swimming pools, a basketball court, a bowling alley, two tennis courts, and squash courts. It has its own power plant. It is owned by Ira Rennert who owns the Renco Group. It is regarded as the largest and the most expensive home in America. It took five years to complete this massive and expensive house. It was built in 2003.

4. Rutland Gate Mansion – London – Value: $436 Million
Rutland Gate Mansion is a large terraced house in the Knightsbridge district of London. The present building was built between 1985 and 1987. Formally it had four houses which were converted into a single property. The house has seven stories with 45 bedrooms and spans an area of 60,000 sq ft. It has a swimming pool, underground parking, several lifts, beautiful interior decoration of gold leaf; gold adorned faucets and railings, awesome moldings, windows, and décor. It has a Victorian era look. It has bulletproof windows and is ultimately luxurious.

3. Villa Leopolda – Cote D'Azure – Value: $750 Million
This gigantic estate is located at Cote D'Azure in France and is owned by Brazilian philanthropist, Lily Safra. It spreads over an area of 50 acres and includes a greenhouse, a helipad, an outhouse kitchen, a large guest house, 11 bedrooms, 14 bathrooms, and everything else. Its original owner was Late King Leopold II of Belgium. The architectural marvel was designed by the American Ogden Codman, Jr. It has been a home to royals, a military hospital, a film set, before being a residence.

2. Antilla – Mumbai – Value: $1 Billion
Antilla can be rightly dubbed as a 21st Century Wonder. It is a residential building belonging to Mukesh Ambani, the richest man in India. It is a 27-storey, 56000 ft skyscraper. It was designed by Lawrence Perkins and Phillip Will and constructed by Leighton Holdings. This residential building has nine elevators, three helipads, six parking lots, pools, balcony garden, heath spa, a 50-seater Cinema, a ballroom, a gym, a temple for family prayers, and many other extraordinary facilities. It can withstand 8 Richter scale earthquakes.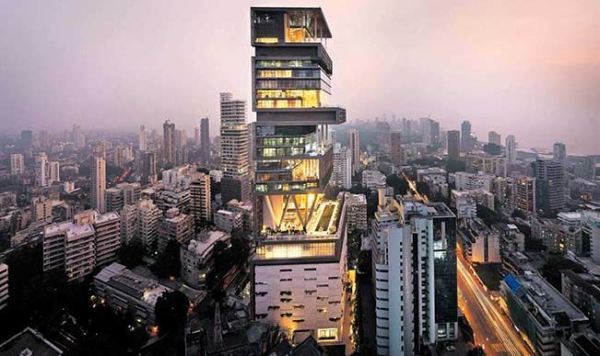 1. Buckingham Palace – London – Value: $1.5 Billion
It is a palace and home to the Queen of England and other British Sovereigns. It is located in Westminster, London. The palace was built in 1703 and spans 40 acres of land. It has seen several modifications and additions so as to make it a befitting abode for the Royals. Its grandeur is truly magnificent with stunning artworks, big chandeliers; gold plated wares and furniture. The Buckingham Palace is truly glorious. It has 775 rooms, pools, lake, tennis court, cinema, chapel, hospital and many more facilities. The owner of this property is currently Queen Elizabeth II.

We hope that you had thoroughly enjoyed this presentation of Top 10 Most Expensive Houses in the World.